This is our Brass Vase (10 cm) Blossom.
Our blossom is a group of flowers selected and arranged into a design or style with or without foliage. Colours may vary from image but our Florist will mix and match flowers and foilage to create the prettiest bunch with each and every unique creation.
This picture is for refernce only, to see our Blossom of the day. Please visit our Instagram or Facebook.
Order Now
Same Day Flower Delivery Mickleham, Melbourne
Our team of florists are passionate flower designers with years of expertise in crafting beautiful flower bouquets that never fail to delight the recipient. With their passion for crafting flowers and sourcing the best quality colorful blooms from local growers, we have been offering same day flower delivery to our customers across Melbourne. You can choose pre-arranged flower bouquets in our portal or ask our florist to customize a flower bouquet that your special one loves. Our bouquets start from $40 and are available for delivery six days of the week. Our prices are affordable, and we are the only florist shop that sells premium quality flowers at a price that suits every budget.
Looking to make your important moments a little more elegant and beautiful? Blossom By Daisy provides excellent flower delivery services in Mickleham,
Craigieburn
,
Roxburgh Park
,
Somerton
,
Greenvale
,
Wollert
,
Epping
and many more suburbs across all Melbourne. Blossom By Daisy provides nature's best creations to your door with a passion for perfection and an unrelenting dedication to customer satisfaction. Blossom By Daisy guarantees a stunning experience with a wide variety of fresh flowers with same day flower delivery in Melbourne. Order flowers online, and have the ideal flowers delivered to the address of your choice. With our lovely products, let Blossom By Daisy turn your special occasions into cherished memories.
Shop Flowers Online, Flower Delivery Across Melbourne
If you're searching for a florist near you, Blossom By Daisy is the No.1 florist shop to buy premium quality blooms. We are a florist shop in Melbourne servicing Mickleham, Craigieburn, Northern suburbs and all over Melbourne with premium quality fresh flowers. We have a team of flower artisans who can provide you with eye-catching flower arrangements and customized bouquets all year round. We offer a wide range of flowers to choose from, and you can send your beloved people a fresh bunch anywhere in Melbourne through us.
Order Flowers Online Mickleham, Melbourne
Whether you're searching to order flowers online or looking for a florist near me, know that Blossom By Daisy is available online and in-store and have brilliant collections of fresh blooms just for you. From red roses to orchids, lilies, gerberas, carnations, and much more, you will find a breathtakingly beautiful variety of flowers and reach the recipient fresh and sweet-smelling. All you need to do is, order your favorite flower bouquet from our pre-arranged collection or get our florist to design it for you. We'll deliver them on time and ensure to make an impact with our pretty flowers.
Flowers For All Occasions
Throughout the year, we offer bespoke floral arrangements at affordable prices, ensuring that you find the perfect flower gift for any occasion that will leave a lasting impression. Whether it's your friend's birthday, your anniversary, or any other special event, we have a wide range of flower arrangements that are tailored to create cherished memories. Our florists pour their creativity and expertise into each design, ensuring that every bouquet is a unique and stunning representation of your sentiments.
Independently Owned and Operated Blossom By Daisy is in Mickleham, north of Melbourne's CBD. We can handle all of our deliveries to more than 300 suburbs in Melbourne. We take all the flower deliveries seriously and ensure our customers receive the best blooms and service from us.
If you're looking for a local florist near you, visit Blossom By Daisy and unveil the perfect gift for your loved one. From flowers combo gifts, we have unique flower gift combos that your special one love. When you think about sending flowers online, Blossom By Daisy is the one to go! Order online and color someone's day with a beautiful bouquet.
Customer Reviews
I have ordered flowers from Blossom by Daisy a few times and they have always been of the freshest and best quality. The recipient's are always very impressed and say the flowers last for ages, much longer than any others they have had. Customer service is also excellent and Daisy goes above and beyond to help. I will definitely use again in the future and I highly recommend people supporting this fantastic local business.
- Sara Battye
I recommend Blossom by Daisy a 100 percent to everyone !!! Such an easy process on ordering online and super good service if you need it! Ordering online from overseas is hard and really hard to trust weather your product will be as the photos are shown or how it is going to be? But Blossom by Daisy made it all easy for me to trust her and her good work :) The photos are the flowers I ordered and they are absoloutly Beautiful. She really did a great job and she really made me feel safe on ordering online all the way from Denmark!
- Reihaneh Anwari
Received the most beautifully arranged bouquet for my birthday and they were stunning!! Gorgeous flowers/pretty colour palette!! I complimented my friend by saying she had great taste in flowers but in fact they were the florists choice. Thank-you for making my birthday so much more special
- Hayley-Rose Muscat

Blog
---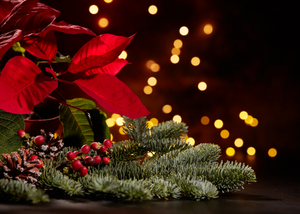 The magic of Christmas is all around us, and what better way to celebrate than with the enchanting beauty of flowers? At Blossom By Daisy, we've carefully curated a collection...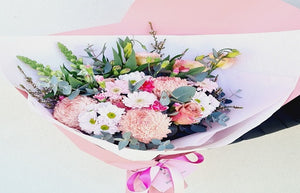 Blossom By Daisy is your trusted florist in Mickleham, presenting you with the latest trends in flower arrangements. Whether you're in need of same day flower delivery or prefer to...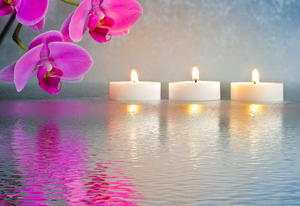 Creating a harmonious and positive living environment is essential for overall well-being. Did you know that flowers can play a key role in enhancing the energy and ambiance of your...